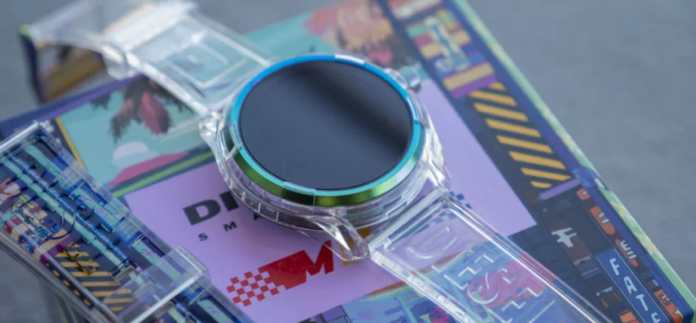 Since the beginning of time, life has been believed to copy art. Smartwatches, for example, are based on imagined technological advances, and there is more to them than just telling the time. With the help of new technology, these timepieces are being reinvented to serve many functions.
For instance, HONOR MagicWatch 2 wearable technology has gained much traction now that it has demonstrated both functionality and desirable attributes. It is one of the quality smartwatches you can find today and exceeds expectations due to its noteworthy features detailed below.
Features of HONOR Magic Watch 2
Like classic watches, honor magic watch 2 has round fronts and leather bands. Thanks to this design, it has a simple appearance and feel, which makes it comfortable to wear. Its casing is composed of 316L stainless steel, which is lightweight and naturally resistant to corrosion. Thus, it guarantees that you can use it for a long time without worrying about corrosion.
The Charcoal Black Honor magic watch 2 has a rubber-like Fluoroelastomer strap that is pleasant and resistant to streak and dust. You can exchange the Fluoroelastomer strap for any regular 46mm leather strap of your choice, and it is pleasing to wear and not too thick. To top it all, if you are a swimming enthusiast, you won't have to worry about it becoming wet because it has a high waterproofness rating.
It has two angled buttons positioned on the right that provide excellent tactile feedback. The top button acts as the home button, and it is distinguished from the bottom one by a red ring. You can program the bottom tab to do several things, like accessing contact details, viewing call records, viewing alerts, and much more. So, you can keep tabs with your family, friends, and coworkers from the convenience of your wrist. Moreover, if you have an HONOR smartphone, the smartwatch has a built-in microphone and speaker, which are great and allow you to switch to that phone smoothly when necessary.
Honor Watch Magic 2 and Your Health
MagicWatch 2 is based on the idea that one's health is the most valuable asset and should be safeguarded. The TruRelax feature on this asset helps you manage stress and worry by allowing you to relax your mind when you use the breathing app's series of controlled breathing. Also, its fitness trackers are ideal for heart rate monitoring, walking, biking, jogging, swimming, sleep monitoring, among others.
The watch can also determine how much oxygen your body can use during extreme activities like exercises. On the other hand, sleep and pulse rate monitoring are turned on by default, while stress tracking must be turned on after completing a test. Its heart rate sensor is always on and works just fine to provide you with an hourly heart rate chart and detailed breakdowns of your heart rate.
The device uses Huawei's proprietary TruSleep technology to track you while you sleep, giving you data that's always in line with the quality of sleep you get. This tool tells you how well you sleep on a scale of 0-100, as well as a detailed chart that shows trends like bedtime regularity, what time of the day you're awake, and when you wake up. Its impressive performance is just one of the many things the Honor Magic Watch 2 gets right.
If you are a fitness enthusiast and want to enjoy the smartwatch experience without spending a fortune on it, in daily sleep monitoring and body index data, you can trust the honor magic watch 2 accuracy and benefit significantly from Honor Magic Watch 2. It is one of the smart devices that exceed expectations at all times. It will keep your health in check and significantly drive your worries away every day.